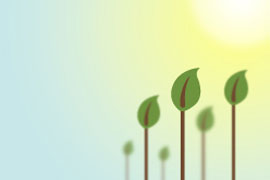 Governor Thompson State Park
N10008 Paust Lane, Crivitz, WI 54114
The 2,800-acre Governor Thompson State Park is 15 miles northwest of Crivitz in Marinette County, part of Wisconsin\'s Northeast Sands ecological landscape. The site protects 5,300 feet of shoreline on Wood and Huber Lakes and protects Handsaw Creek and Woods Lake Outlet. The main parcel creating the park is the former 1,987-acre Paust Woods Lake Resort and about 200 acres of wild-looking lakefront bought from Wisconsin Public Service Corporation on Caldron Falls Reservoir.
The park includes about 6.5 miles of undeveloped shoreline on Caldron Falls Flowage, backed up by forested uplands, and frontage on Woods Lake and Huber Lake, as well as several streams. Visitors will find an atmosphere that is perfect for solitude, reflection, recreation, and education.
The park was established in 2000, the Wisconsin State Park System\'s centennial year, and is open as a day-use park. While the park is developing more recreational areas there are many things for visitors to do such as boating, hiking, berry picking, fishing, swimming, picnicking, relaxing, and deer gun hunting.
The park has developed a picnic area and enclosed shelter on Woods Lake. The park has also rebuilt Boat Landing 13 on Caldron Falls Flowage with additional ramps, parking, and restrooms.
Phone Number:
715-757-3979
Website:
http://dnr.wi.gov/topic/parks/name/govthompson/
Features: