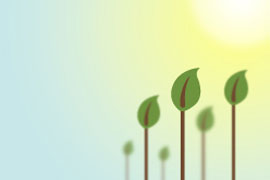 Franklin Park
Blue Hill Avenue and Columbia Road, Boston, MA 02130
Going from the Boston Common to Franklin Park, you experience a common, a garden, a mall, a former tidal marsh, a river glen, several ponds and an arboretum. Welcome to the "country park," the largest park and crowning jewel of Frederick Law Olmsted's achievements in Boston.

Olmsted considered "country parks," those used "exclusively with reference to the enjoyment of rural scenery," to be crucial for city dwellers. But in addition to scenery, Franklin Park has a woodland preserve and The Playstead, an area for active recreation and sports. The Greeting, planned as a formal entrance, is now the site of the Franklin Park Zoo, added in 1911.

Historically the park encompassed 527 acres and it took several years to build. It was considered so important to our physical and mental health that the city raised its debt limit and borrowed $2 million to build it. Originally Park Commissioners had hoped to tap into Ben Franklin's trust fund for the money to acquire this park, hence the name.

When Franklin Park was built it lay well beyond Boston's populated center. Today it is an inviting open space amidst a city of over a half-million residents. The park, including the zoo and George Robert White Schoolboy Stadium, is currently 485 acres due to the construction of the Lemuel Shattuck Hospital in the 1950s.

Come visit the zoo, play a round of golf, picnic, perambulate, or play ball in Franklin Park's vast expanses of green.
Phone Number:
(617) 442-4141
Website:
http://www.cityofboston.gov/parks/emerald/franklin_park.asp
Features:
Hiking
Bicycling
Educational Activities
Youth Programs